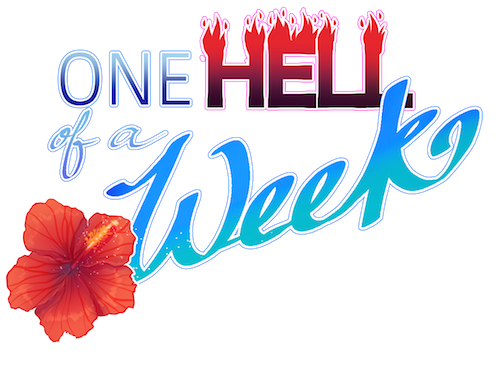 One Hell of a Week (DEMO)
It's been a while! But after a successful Kickstarter Campaign we finally had the time to update our demo! We will be updating the demo every two weeks! <3
There have been more additions to the demo!
--
VERSION 3.0 UPDATE:
- Main Menu has buttons shown at the bottom of screen
- Gallery Tab available. Able to see all CG's after unlocking them
- Added a new Airport Background
- Changed "Name" colors.
- Gramatical fixes to script. Hopefully we caught them all! ( THANKS TO THOSE WHO HELPED! <3 )
- Credits appear at the beginning.
- Social Media links at the end
If there's something wrong or you found a bug PLEASE let us know via comments or wherever!
Files
OneHellofaWeek-3.0.zip
151 MB
Jul 02, 2018
OneHellofaWeek-3.0-pc.zip
168 MB
Jul 02, 2018
Get One Hell of a Week (DEMO)