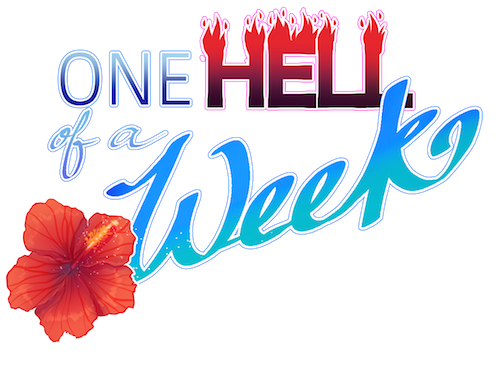 One Hell of a Week (DEMO)
DAY 1 DEMO (limited ver.)!
---
Hey there!!!!
Here's Day 1 Demo but the limited version! I was unsure if I should show off all the available routes because of spoilers but let me know what you think!
PLEASE if you find any bugs or misspellings let me know! I tried to get them all but I'm pretty sure I missed some!

What's included in this demo is basically what you can expect from the final game!
4.0 update includes:
Love & Lust Meters!
The island map!
Your backpack!
Texting/Phone!
NEW CG's
NEW BG's
UPDATED SPRITES
AND MORE!
Files
OneHellofaWeek-4.0-mac.zip
335 MB
May 23, 2020
OneHellofaWeek-4.0-pc.zip
351 MB
May 23, 2020
Get One Hell of a Week (DEMO)